One of the important things about raising capital from investors is how important it is to "network in."  With investors, the strategy is to get introduced!  One VC said about ways to get introduced to the firm, "We believe a CEO worth their salt will find a way to get to us….". That's right, your ability to network into a a warm introduction is…a TEST!  Don't screw it up!
How do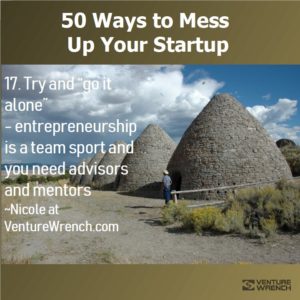 you "get to" the Designer Investor? Of course, a great place to start is with your own network.  If you are serious about entrepreneurship,  hopefully you've been serious for a while about building your LinkedIn network.  Once you have that list of Designer Investors (see below for a sneak peek of our InvestorFind™ service), review each VC firm and find partner names.  Then work on identifying those partners who are in your network at some level and work to get a LinkedIn connection with them.
Be sure to network the old fashioned way – with friends and colleagues who work with that firm or partner and even at, selected, conferences in your space.  And, of course, connect with entrepreneurs who have received funding from that investor!  Entrepreneurs can be open to helping fellow entrepreneurs, so this is a great route to try.  Some VC's and many angel investors have a profile on AngelList and that can also be a good entry route or at least a place to get more information about their interests and connections.
Don't forget to try university connections.  The value of this varies by school.  The Stanford GSB is particularly strong at this, it is part of the MBA ethos that the network extends to all GSB alumni.  Alumni of other schools, even top business schools, are astonished at how supportive the GSB community is to its members.  However, no matter where you went to school, if there is a school connection, use it!
VC Brad Feld, who is an active blogger, says to interact with his blog and be a part of his community if you want to get his attention. He's much more interested in someone who already contributing than a complete stranger. Our curated, AI-powered, VentureWrench Libary, at Library.VentureWrench.com has links to blog and social media accounts for top angel and venture investors.  (Accounts are free as the core technology was funded by the NSF!).  Follow them, communicate, contribute BEFORE trying to pitch.  Add value first, then ask for help.
It's important to remember that you can't just spray emails. VC's will often recite the following statistic, 1000 emails "over the transom", 100 get looked at, 1 deal done. Those odds are not in your favor, so network into your "perfect investor" to improve the odds you get looked at!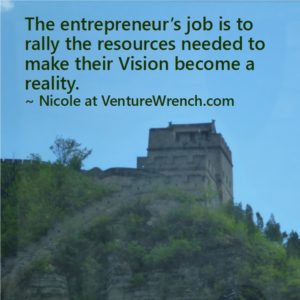 At this point, you may feel overwhelmed, wondering how you are going to do all this research and following and networking for SO MANY potential investors.  It's important to remember, that there may only be a relatively small number of your Perfect Investors™.   For a reasonably sized niche, our InvestorFind™ service will usually find at least 25 or so perfect investors, that should already be interested in your company because of their focus, stage, themes etc.  It's not that hard to dig deep on 25 investors, when you know that they are just waiting for you to find them!
Remember, it is important to remember that you should not try and raise capital without expert advice. When we raised our first round for our first startup "back in the day", there was still some room for error in the private capital markets. That is not true today. Mess up, pitch to the wrong investor, have a bad pitch day, and you may poison the well, permanently. We offer our "Designing the Perfect Investor™ " course, either in an online version, or with one on one coaching, to get you the insider information you need to improve your odds of fundraising success.  As part of our coaching community, we offer the InvestorFind™ service which provides a list of potential investors who match the "Designer Investor" profile for our client's business.