Startup coaching online workshops from VentureWrench!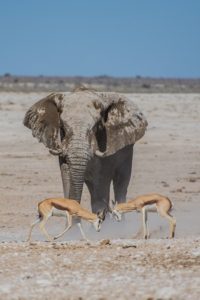 At VentureWrench, our goal is to help entrepreneurs become the smart, savvy entrepreneurs they NEED to be, as quickly as possible.  We've learned from being on the "inside" that investors don't want to invest with first time entrepreneurs (unless they have to).  But they REALLY don't want to invest with "newbie"  entrepreneurs.  You know, entrepreneurs that don't know how the game is played, who are trying to "figure it out as they go".  The entrepreneurs who just look to investors like too much work!  At VentureWrench we work to help transform "newbies" to "smart and savvy" entrepreneurs, and we can help you too!
Our coaching courses help you learn the "inside scoop" on raising money from investors as well as through federal grant programs.  You look like, and become, the kind of appealing entrepreneur who can raise money and build a company to be proud of! 
VentureWrench Coaching Courses
| | | |
| --- | --- | --- |
| Designing the Perfect Investor™  | SBIR Grants Video Training | Tell Your Startup Story |
| Get over 4½ hours of video on angel funding, venture capital and how to get funded! | Get 2 hours of video on writing and submitting SBIR proposals from an experienced reviewer! | Get 2 hours of video on communicating a compelling vision of your company to investors! |
| | | |
Startup Coaching for Entrepreneurs who are looking to Raise Money From Investors
Our latest course, Designing the Perfect Investor, Raising Money for your Startup, has just been released!  We have two versions, one that is online video coaching, and one that includes 3 1-on-1 coaching calls with Nicole!  Visit our course page for more details or go directly to the cart to sign up.  You can also listen to a sample course module.  All of our courses are hosted with our course partner Thinkific at our VentureWrench Learning Center. 
Coaching to Help You Improve the odds of SBIR Proposal Success
A great way to fund deep technology startups is through the federal SBIR/STTR programs.  These are non-dilutive grant and contract funding program.  But don't go it alone!  If you are submitting SBIR proposals, or considering it, our CEO, who is a frequent SBIR reviewer as well as SBIR recipient, has created a course to help! She explains the review process, how reviewers look at proposals, and how you can avoid mistakes that put so many proposals in the "Do Not Fund" pile.  Visit Help Improve Your SBIR Proposal – Insights from the Review Process, to get the latest!

Workshops
As part of giving back to the startup community, Nicole offers no-cost workshops to Entrepreneur Support Organization, including government entities and non-profits. Visit our Workshops page for details and request a no-cost Workshop!
StartupNotes – our Blog on Entrepreneurship!
To share experiences and further support your success, StartupNotes is our blog on entrepreneurship. If you sign up (right) for our community list we will also email you when new blog posts arrive.