Thanks to all of you who came to yesterday's Silicon Slopes Tech Policy panel with me and Congressman Chris Stewart, moderated by Troy Keller.  We covered a lot of big picture topics, including privacy issues and privacy regulations, such as the EU's GDPR and the likelihood of federal regul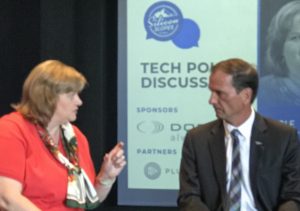 ation in the U.S. on privacy issues.  Rep. Stewart emphasized the importance of AI and machine learning to the U.S. in public policy and we also discussed national security issues with China, including their privacy destroying "social credit system", the challenge of the 5G cell buildout around the world, and the value of SBIR awards to entrepreneurs in Utah as well as the importance of other federal procurement programs for Utah companies.
The Standard Examiner put together a great article if you'd like to read more and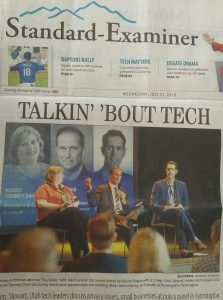 Utah Business published this article on Tech Policy and our panel.
If you are thinking about SBIR or STTR, don't forget to grab your free guide, 40 Ways to Improve your SBIR Proposal™  or if you are already committed to SBIR/STTR, remember our online course "Improve Your SBIR Proposal – Insights From The Review Process"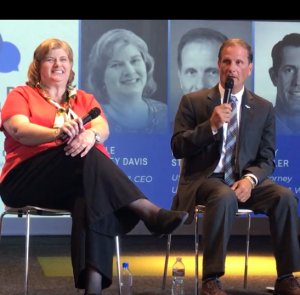 If you would like to see video of the panel, Congressman Stewart and I discuss the SBIR Program here.  
You can also see this post for a lively discussion of information privacy and the EU's GDPR regulations.
————————————–
Our guide provides tips from the perspective of an experienced reviewer to help proposing teams avoid unnecessary mistakes and improve their SBIR proposals.