Your Free Investor Capital Guide is on its Way to your inbox in about 10 minutes!
I am so delighted you have joined our
VentureWrench Community of high potential entrepreneurs.
Hi, Nicole Toomey Davis here!  At VentureWrench, our passion is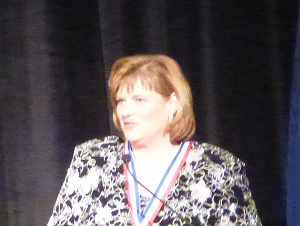 helping entrepreneurs regain the upper hand in the game of entrepreneurship. The playing field IS tilted against entrepreneurs by investors and the "entrepreneurial ecosystem".  To all of them, you and your startup are a commodity, you are part of the "deal flow".  I know that to you, your startup is a passion or mission or even part of your family.  I know because that's what I said about my first startup, to me it wasn't a "deal", it was my baby!
I can't tell you how many mistakes I made
when I raised millions for my first startup
(and I don't want you to make the same mistakes) –
starting with the fact that I didn't start with an elevator pitch!
I'm a serial technology entrepreneur with a passion for coaching high potential entrepreneurs.  When I went to my first industry event after we co-founded DoBox, my first company, I didn't have an elevator pitch, I thought that was a goofy idea.  People I met asked me "what are you doing".  And I said "bda bda bda".  That was the day I became a convert – I really, really, really needed an elevator pitch and you do too!
My quickstart course "Elevating your Elevator Pitch" can help you get to a compelling elevator pitch in less than 2 hours!  Grab it now for only $37 dollars, a special only for members of our VentureWrench community. (Don't forget if you already have signed up for one of our courses, log in with your existing account and ALL of your great info will be at the same place!)
Elevating your Elevator Pitch - Quickstart Workshop
When I co-founded  my first startup, I had my MBA from Stanford, I had friends who had raised money, and I had friends who were on the VC side.  So I knew a lot about raising money, but there was a whole lot more I didn't know and that nobody talked about!
I learned a lot raising money for that first startup.  But it wasn't until after selling DoBox to a public company, then running a grant funding and mentoring program for the State of Utah and becoming part of the funding pipeline, that  I really saw the inside of the VC industry.
I learned insider information that VC's and angel investors (and their friends) really don't want you to know.  But I DO want you to know.  I want to help entrepreneurs level the playing field and get a better deal from investors and achieve the success they imagine.
Too many entrepreneurs struggle for too long thinking there is something wrong with them.  But the truth is, they just don't know the rules of the game.
To help, I have created a quickstart workshop to help entrepreneurs develop their elevator pitch quickly, and now I can offer that same workshop online to help you.  This is part of our philosophy of Designing the Perfect Investor™.
Elevating your Elevator Pitch - Quickstart Workshop
Check your Email to Download Your Free Investor Capital Guide!