A local Utah VC fund recently filed to raise $150 million for its third fund, according to an SEC filing. For any Utah entrepreneur thinking about approaching Signal Peak Ventures, this is a warning sign.  Why? Why should an entrepreneur care if a venture firm is raising funding for a new round?
Well, it's something that I discuss at length in my upcoming course on raising money,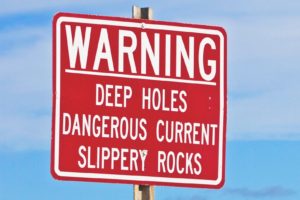 called "Designing the Perfect Investor (TM)".  Venture funds have a life cycle.  When they get near to the end of the investable life of their current fund, they start fundraising their next fund.  What does that mean for the entrepreneur?  It means that the VC firm probably doesn't have money for new investments "at this time". They call it preserving their "dry powder" for existing investments.
However, such firms have to keep up the "deal flow" (that's you, the entrepreneur) in order to convince their limited partners (LPs) to invest. So, they're happy to schedule a meeting with you, EVEN IF THEY  HAVE NO INTENTION OF INVESTING UNTIL THE NEXT FUND IS RAISED.  And trust me you can't wait that long!
Why would they waste your time if they aren't serious?  To a venture firm, you are a commodity.  One VC literally said, in a meeting that I attended, that startups are like peaches, he is just looking for the best looking peach!
Remember, you have to do due diligence on the venture fund before you try and raise money from them.
Want more insights like this before you waste your time and money on raising from the wrong investors?  Sign up for our mailing list here, and I will announce when my new course goes live. Stay tuned….
Our mission at VentureWrench is to help you achieve your entrepreneurial dreams. Our curated library of the best resources to help entrepreneurs, VentureWrench.com, is live. Sign up now for your free account!