Startup coaching video training from VentureWrench!
We curate the best, most actionable resources that we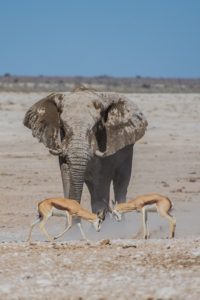 can find to help entrepreneurs. Sometimes we think there is a gap in the market where the content is either vague, nonexistent or just plain bad. When we do, we develop learning modules, courses or materials to help you.
All of that content can be found here, on the VentureWrench Products page.
VentureWrench Learning Courses
Our latest course, Designing the Perfect Investor, Raising Money for your Startup, has just been released!  Visit our course page for more details or go directly to the cart to sign up.  You can also listen to a sample course module.  All of our courses are hosted with our course partner Thinkific at our VentureWrench Learning Center. 
If you are submitting SBIR proposals, our CEO, who is a frequent SBIR reviewer as well as SBIR recipient, has created a course to help! Click here to go directly to the cart.  Visit Help Improve Your SBIR Proposal - Insights from the Review Process, to get the latest!  You can also listen to a sample course module.
Workshops
As part of giving back to the startup community, Nicole offers no-cost workshops to Entrepreneur Support Organization, including government entities and non-profits. Visit our Workshops page for details and request a no-cost Workshop!
StartupNotes - our Blog on Entrepreneurship!
To share experiences and further support your success, we blog on entrepreneurship at Notes.VentureWrench.com. If you sign up (below) for our
community list we will also email you when new blog posts arrive
Don't Forget to Keep in Touch!
If you haven't already done so, Sign up to join our VentureWrench community. Members of the community will receive updates, links to useful resources, entrepreneurship highlights, opportunities for training and other information to help your success,
via email.