Often the startup experience ends with the sale of the company.  Sometimes this is "early" in development, sometimes it is later. Some of the assets that you sell include the company name and domain name(s) as well as other brands and trademarks. Once you have done this, you don't have any rights to how these items are managed, or abandoned.  However, frequently, a startup name will become associated with your name and reputation as the founding entrepreneur, but the acquiring company often quickly abandons nascent brands and trademarks and integrates a startup's products into its own product line.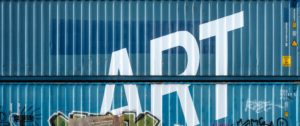 Once they have done so, domain names, brands and trademarks are often quickly abandoned and domains, in particular, are snapped up by spammers, domainers, illicit content providers and others, because an abandoned domain often has at least some traffic which they will hijack.
Seeing the domain name of your former startup being used in such a way is heartbreaking, and can damage your reputation.
Better, then, to make sure that if the acquiring company doesn't want/need/use brands, names or domains, the control reverts to you.  That way you can quietly redirect the brand to your new venture or your personal blog or brand, protecting your reputation.
For example, looking specifically at domains, when you sell your company, put in the acquisition contract that the acquiring company will either:
a) agree to keep and protect your domain name for 20 years (a whopping $250 investment) and that they will prove they have done so or
b) that they will transfer it to you at no charge if they decide they do not want to keep it.
Make sure that they agree to any costs to REACQUIRE domains, if they mess this up! You don't know what might get put on a domain that was closely associated with your name and reputation if it is picked up by one of the spammers.  Make sure that they agree to transfer trademarks to you that they are not going to continue to maintain, even if you agree not to use the trademarks in future businesses.
Protect your reputation by protecting brand and intellectual property that you have created in your startup.
————————–
Our mission at VentureWrench is to help you achieve your entrepreneurial dreams. Our curated library of the best resources to help entrepreneurs, VentureWrench.com, is live. Sign up now for your free account!