When entrepreneurs look to sell their companies, it is astounding the types of mistakes they make. An acquisition is a time-honored and common way of exiting a startup, so every entrepreneur should run their business with an acquisition in mind. If you do, and an IPO (Initial Public Offering) comes your way, you'll still be in good shape.
Here are some tips for being M&A ready if and when the time comes:
Keep meticulous financial records (quickbooks or online solutions are quick, easy, cheap…use them!)

Photo by Carlos Muza on Unsplash

Have a good accountant and pay them every year at least to review your books and do your tax returns!
Keep meticulous legal records – read everything before you sign it so you know what you are committing to!
If you make board resolutions, write and have everyone sign a UWC (Unanimous Written Consent) of the board – then file it appropriately. This should take about 30 minutes. Don't try and backdate them later! It's too easy for things to be forgotten, lost, or people to later regret decisions. The discipline of real time UWC's protects you, the board, and the company.

The worst case here was a startup I consulted for – the two founders had a falling out that ended up in federal criminal court – try and get those UWC's backdated!

Have absolute integrity in everything you do – then there will never be any questions.
Use a payroll company to take care of all your payroll – their charges are cheap – they make their money on the tax float – but if you use a reputable firm, you can be assured that all your taxes (and there are lots of them) are filed on time!
What NOT to do: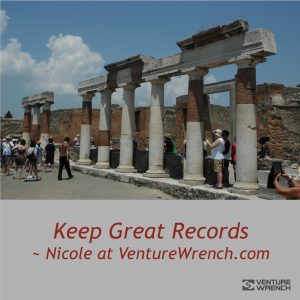 Be sloppy in how you run your business
Be unable to explain, or articulate, how your business runs
Have sloppy contracts and other legal records
Believe that you'll be able to backdate your UWC's or other board and legal authorizations "at some future time"
Have "approximate" financial records
"Do it yourself" legal work
Let an investment banker massage the financials and then present them as "provided by the company"
Run your business with integrity and you will stand out from the crowd.  When DoBox was acquired, we sent Netopia a 2 foot tall stack of papers in response to their due diligence request (that was before nifty online due diligence systems!).  They had 4 questions which we answered by email, and we closed the deal.  All because we had meticulous records.
————————–
Our mission at VentureWrench is to help you achieve your entrepreneurial dreams. Our curated library of the best resources to help entrepreneurs, VentureWrench.com, is live. Sign up now for your free account!