America's SBDC Virtual Conference Starts Next Week!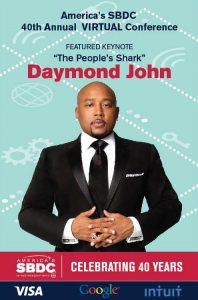 In 2019 I had the privilege of leading my SBIR workshop at the ASBDC conference in Long Beach, SBDC professionals from all over the country.  The energy of the conference was fantastic and I was inspired by such a great commitment to America's entrepreneurs.
I was looking forward to the 2020 conference, and was delighted when I was selected to deliver an SBIR workshop this year, as well.  Of course, the pandemic has thwarted so many plans, and we can't be together in person this year, but I have to say the ASBDC team has been amazing, putting together a wonderful conference program "virtually".  I've recorded my workshop already, and I'm scheduled for the live, facilitated question and answer session.
I am presenting a special VentureWrench workshop, " Improving your SBIR Proposal – Insights from the SBIR Review Process" at  America's SBDC 40th Annual Virtual Conference, Keynote by Daymond John which begins September 29-30, 2020.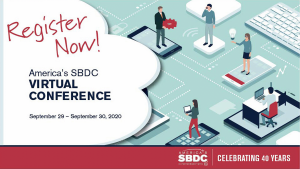 Registration is open now and details of the Conference Agenda can be found on the ASBDC Conference website.
This year's event offers:
► 100+ on-demand, high-quality professional development workshops, accessible online
for 6 months (including mine!)
► A live program that includes compelling speakers, special guests and giveaways
► Opportunities for SBDCs to come together to reconnect and celebrate the amazing work they do
► In light of the COVID pandemic, America's SBDC has worked with our presenters to ensure that our course offerings are geared towards providing training that is focused on the new realities and uncertainties that SBDC advisers and their clients are facing. Each workshop has been adapted as much as possible to address these issues.
► The live portion of the conference will start at 1 PM ET and run to 4 PM ET on Tuesday & Wednesday, Sept. 29 & 30
But if you want MORE help you are invited to sign up for my online Workshop, Develop a Winning SBIR Strategy: Insights from an Experienced Reviewer, which is now available.
——————————————————–