Awesome!  I attended the 11th Women Tech Awards luncheon with over 1000 attendees and fantastic finalists and awardees.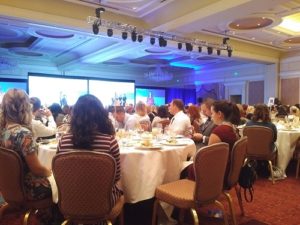 This year the Women Tech Council honored 20 women, including 17 finalists, seven award recipients and three university students. The event also included a discussion between Lt. Governor Spencer J. Cox and WTC founders Sara Jones and Cydni Tetro about ways to support more women entering and succeeding in tech. The discussion outcome was a challenge for all 1,200 attendees to introduce three women in their network to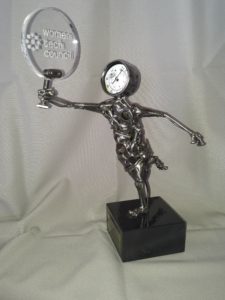 three male influencers within the next 30 days.  It was so inspiring and uplifting to see such a fantastic group of women and men celebrating so many successful and accomplished women. It took me back a few years when I was also a proud awardee.  It is one of my cherished honors (and the custom designed statuette is completely fab!)
But, at the same time some things are "Not Awesome":  Women entrepreneurs are still at an unbelievable disadvantage when it comes to funding.  Women-only founding teams received about 2.2% of all VC funding.  As of June 30th of 2018, Pitchbook data showed that teams with at least one female founder had raised $7.2 billion in funding, about 12.5% of 2018's VC funding total to date.  Pitchbook shared that in 2017, women-founded U.S. startups raised approximately 15% of the year's $81.9 billion, or a total of $12.3 billion.  Of course, male-only founding teams take home the rest of the funding pie. Women-led teams are keeping up their share of the growth in total VC funding, but it looks like women entrepreneurs will make no gains.  This is crazy and a huge waste of talent and opportunity for both entrepreneurial teams and for investors.
There are a lot of factors that play into this, but for some details, and actions to take, see our recent post about the ways VC's ask women entrepreneurs different questions than they do male entrepreneurs and what to do about it!