I get this question from a lot of entrepreneurs – how do I find investors for my startup? To find investors to back your business venture, I suggest you start by "Designing the Perfect Investor™." It's important to know that if you pitch to "any investor" (for example, the local investors, the friend of a friend etc), you will likely be pitching the WRONG investor, wasting your time and potentially poisoning the well.
Instead, Design the Perfect Investor first. This is the idea of being so clear about the kind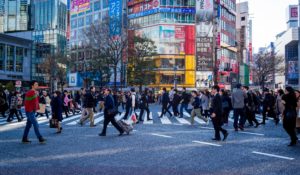 of business you are creating that you know the exact type of investor who ALREADY wants to invest in it. And then you simply have to go find those investors. And that is actually easier than it sounds because it so clearly focuses your attention. I have a post called Design Your Perfect Investor – What not to do that provides some insights into this process.
I decided to turn the entire process into an an online course to help entrepreneurs that walks through all the stages of thinking about your business, your and its strengths and weaknesses, how it fits in the entrepreneurial ecosystem, what type of investor might be interested and then helps you create a profile of who the perfect investor would be.
It is possible that the perfect investor might not exist! (one who will invest in a bad idea, with a small market who is happy to pay you a really large salary knowing they will lose all their money probably does not exist!) But you will be clear about it.
The course is not free and it is not easy – my recordings total about 4 hours, and your work is more than that! But that's because entrepreneurship is not easy nor fast and it is designed for entrepreneurs who have committed to actually moving forward. However, there are a couple of free modules you can learn from. Visit Designing the Perfect Investor – Raising Money for Your Startup and sign up for the free trial – click through the modules to see the elements you need to walk through and watch the free trial videos for the no cost elements.