Enclavix CEO, Nicole Toomey Davis, Speaking at the 41st Annual America's SBDC Virtual Conference – September 2021
America's SBDC Virtual Conference Starts Next Week!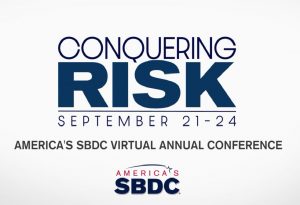 Again in 2021 the ASBDC conference will be fully remote and I am proud to be presenting two topics in a "live online" format.   In what seems like a lifetime ago, in 2019 I had the privilege of leading my SBIR workshop at the ASBDC conference in Long Beach, CA for SBDC professionals from all over the country. The energy of the conference was fantastic and I was inspired by such a great commitment to America's entrepreneurs.
I was looking forward to the 2020 conference, and was delighted when I was selected to deliver an SBIR workshop during 2020.  However, due to the pandemic, America's SBDC had to pivot quickly to a completely online event which was very successful.
This year, 2021, I am delighted to be presenting both a session on SBIR and a session on Artificial Intelligence.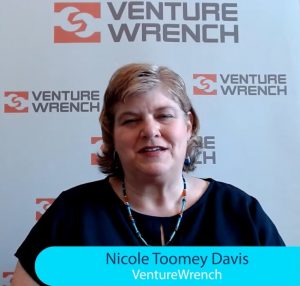 America's SBDC conducts a conference for the Directors and team members of SBDC's (Small Business Development Centers) from all over the U.S. This is a "train the trainers" opportunity to help SBDC professionals help entrepreneurs all over the country! This year I was asked to present on two topics.
– Presenting VentureWrench SBIR Workshop – Helping your Clients Improve their SBIR Proposal
– Presenting The Risks and Rewards of Artificial Intelligence
Registration is open now and details of the Conference Agenda can be found on the ASBDC Conference website.
This year's event offers:
► 127 on-demand, high-quality professional development workshops, accessible onlinefor 6 months (including mine!) for over 150 hours of learning
► A live program that includes inspiring speakers and special guests
► Opportunities for SBDCs to come together to reconnect and celebrate the amazing work they do
► As the ASBDC team says, "The business of managing risk…cannot – should not – return to the way it was. It needs to be reinvented. Everything is on the table…"
If you want MORE help you are invited to sign up for my online Workshop, Develop a Winning SBIR Strategy: Insights from an Experienced Reviewer, which is now available.  If you would benefit from individualized Entrepreneur and CEO coaching, we have exciting new coaching opportunities available!
Here is help to find YOUR local SBDC office.  Ask them if they've participated in my workshops!
——————————————————–