In my post last week, Why do Startups Die?, I started a theme that I think will prove to be very timely, particularly as stock markets gyrate because private funding eventually gyrates when public markets do!
Today is a continuation of the theme, using the example of a specific startup, in this case a university spinout.  I will note that the process of licensing technology from a university to create a university spinout is a graduate level course in and of itself, but there are many other challenges that face a university spinout that are very similar to those facing any other startup.  This is one of those stories.  So even if you are not a tech startup or university spinout, please read on!
This particular university spinout, began with federally funded research at the university with two main professors.  There was a clear opportunity to apply this particular research to a commercial opportunity by creating an "add-on" to an existing, popular commercial product.
One of the great challenges in federal funding of university research is that it often gets "stuck" at the university level and never makes it "out" into the world or into the marketplace.  This has become so pronounced that one of the bigger SBIR programs is soliciting small businesses to take university research projects that the agency has funded in the past, polish them up in terms of interface and features and then take them to market.  The list of such projects just for this particular agency is LONG, and it turns out that it included several projects that were created by people we know.
We reached out to one of them to get some perspective on these projects.  The story he told was chilling to everyone who is either an entrepreneur or wants to be one.
Our longtime colleague and friend, we'll call him Dr. Z, has a long and distinguished history in software R&D, senior university leadership, as well as in entrepreneurship.  In one of his university roles, he was tasked with spinning out this particular university project.  He related that the core professor blocked these efforts.
These are Dr. Z's words.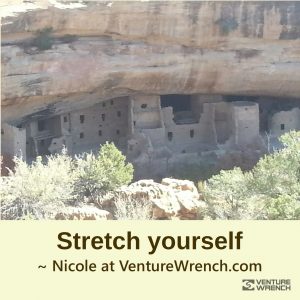 "We had actually lined up 400K of angel [capital] to build the [final] product and launch the company with two VC's waiting to see the results with a 5M round if we had positive traction from the angel round. The faculty member wanted to not dilute [his ownership] and just write SBIR grants. We had three SBIR grants 1 NSF, 2 DoE – and missed the phase II of the NSF SBIR…The CTO [of the partner product and potential acquirer] came by our [conference] booth and was very positive – made multiple visits with multiple members of his team."

So, to any entrepreneur this sounds golden!  They've had university funding to develop the core technology, they've had further SBIR awards to move it forward, good technology progress and an angel capital round lined up with VC's in the wings and a potential partner/acquirer making encouraging noises? There were even some patents and pending patents!   And so what happened?
The core professor killed the entire project, saying he just wanted to write more SBIR's.  Again, Dr. Z's words, "I tried to take [the product] to market, but the…professor blocked me. Then [he] gave the IP back to the [university] and went open source."  Unfortunately for the market, the investors, customers, partners and Dr. Z, it meant that this product went exactly nowhere.  That's why it's on a list for projects a big SBIR agency is potentially going to pay as much as $1.8 million to fix it and take it to market.
This is a tragic end to a potentially compelling, and money-making product.  The professor feared "dilution", but what he did was destroy all the value, that is he diluted the value to zero.  We'll keep talking about the reasons that startups die, but this is a big one, not understanding that founder choices, particularly fear of dilution, can destroy the entire opportunity.
——————-
——————-
Our guide provides tips from the perspective of an experienced reviewer to help proposing teams avoid unnecessary mistakes and improve their SBIR proposals.