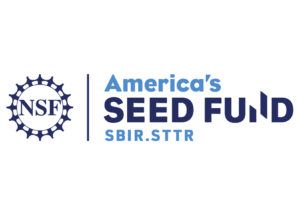 The federally mandated SBIR program, along with its smaller sister program, the STTR program, specify that federal agencies with at least $1 billion in extramural funding allocate a portion of their budget to small businesses, specifically through the SBIR/STTR programs. The goal is to enable small businesses to develop their technological potential with financial support while providing the incentive to profit from the commercialization of these technologies. By making room for qualified small businesses in the nation's R&D economy, a wide array of technology innovation is stimulated and the U.S. gains entrepreneurial spirit as it meets its specific R&D needs.
Plenty of entrepreneurs either do not understand the SBIR and STTR programs or underestimate the opportunity they represent to provide meaningful, non-dilutive grant or contract funding for deep technology research.
As the leaders of the National Science Foundation SBIR program frequently share,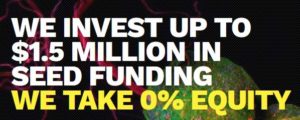 the goal is to fund "High risk, High Reward" proposals.  The risk is that the proposal may simply fail to solve the stated problem, even when the proposal was properly executed.  This is the real world potential to fail that is recognized by everyone in the range of technology industries. But the reward, of course, is to solve challenging technical problems that have societal and market value.  The NSF SBIR home page at  seedfund.nsf.gov says it all:
The two programs are the Federal SBIR (Small Business Innovation Research) and STTR (Small Business Technology Transfer) programs which generally provide grant funding (NON-DILUTIVE) with selective contracts provided by the DoD services which is also non-dilutive.  Although it can vary by agency, typically a Phase I and Phase II combination will provide up to $1.5+ million for a given project over ~2.5 years.
As one SBIR program director put it, this represents the combined lifetime taxes for 10 U.S. families. Which is why the projects not only have to be "High Risk", they must be "High Reward" and the proposing team has the responsibility to demonstrate why the proposed technology can successfully go to market, generate revenue and creates jobs, thereby returning taxes to the federal government.  The NSF says that they support research and development of groundbreaking, high-impact, high-risk technology. Proposals are reviewed for the technology's innovativeness, commercial potential, and possible societal impact.  All of the largest agencies participate, with DOD as the largest, following by NIH and the NSF.  It is important to note that multiple related projects are generally acceptable as long as there is no duplicate work, but the NSF, for example, does limit any one company to two Phase II awards so that they can "spread the wealth"
Nationally and across agencies, the chance of award is roughly 1 in 6 (15-20% working %).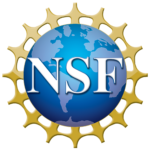 Obviously this varies, but it is a good working number. And quite frankly, it represents a very good chance of success when you consider that the total number of companies that receive venture capital is usually only about 3000 per year.
Some states even have have experts or assistance centers which can help you, the VentureWrench Library includes them by state.
The chance of award is roughly 1 in 6 or about 15-20%)
The VentureWrench Library was funded with over $1.2 million from several Phase I awards and a Phase II award from the National Science Foundation (under prior lower funding limts) and Nicole  has  consulted with teams proposing (and winning) SBIR awards from the Department of Homeland Security, NIH and NSF.  In addition, we are familiar with the requirements of the DoD, Department of Agriculture and Department of Energy.  Nicole also reviewed well over 100 Phase I proposals, Phase II proposals and other related commercialization proposals since 2011.  She was also an invited expert panelist at the SBIR Road Tour in Utah in the summer of 2017.