It's interesting, but there have been many companies which have aimed to disrupt industries, including highly regulated industries, without taking into account the regulatory requirements! Plenty of others have run afoul of the regulations that apply to every company.  And sometimes, entrepreneurs seem to decide that regulations, or even common sense, don't apply to them.
Certainly we've seen some companies in the "sharing economy" deliberately flout existing regulations and rules (think about the problems Airbnb customers have had "renting" in New York's highly regulated housing market!).
For example, a recent article shared that, "New York City is Airbnb's largest domestic market, with more than 50,000 apartment rental listings. But under state law, it is illegal in most buildings for an apartment to be rented out for less than 30 days unless the permanent tenant is residing in the apartment at the same time."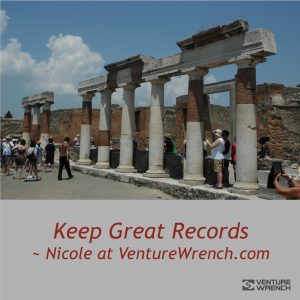 The reality is that most "unhosted" short term rentals of apartments in New York City either violate state law, certificate of occupancy rules, coop or condo rules, zoning and rent control laws.  So you can be sure that many, if not most, of Airbnb listings are probably illegal or otherwise prohibited.  But Airbnb for years helped property owners (or renters) flout these rules, disclaiming their own responsibility behind the "platform" defense.
More recently Airbnb has started to say they "want" regulation, but only after much pressure and pushback around the world.  Building a business to help others deliberately violate the law seems problematic as a business strategy, although plenty of folks will say that they've "succeeded" anyway – but is that the kind of business you want to build?
Cities and localities were really taken by surprise by home sharing and car sharing platforms, resulting in catchup efforts to level the playing field.  But cities now are aggressively putting regulations in place on shared scooters and bikes – they've been working to get ahead of, or at least keep up with, these providers to prevent dangerous behavior as well as devices left all over the place, and we are seeing increased regulation, and increased enforcement, on all of the "sharing" businesses.  Flouting the law doesn't work forever.
You may remember Zenefits – a company that makes online software that automates a variety of HR functions such as health insurance, payroll etc.  Originally the firm gave away their (valuable) software and got paid commissions for selling insurance plans.  They were an insurance broker, part of a highly regulated industry, but, it was revealed, they bypassed required insurance rules, while issuing insurance!  Before getting caught, the company raised over $580 million (from supposed "top" VC firms) and reached "unicorn" status, with roughly 1600 employees.  Then the bottom fell out.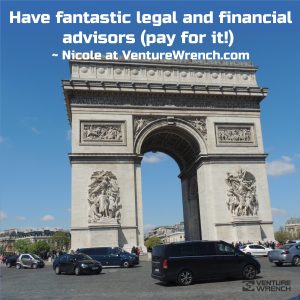 The founding CEO stepped down in February 2016 after it was discovered he had created a software script in the form of a browser extension, that allowed some of company's insurance brokers to bypass hours of required training, including in their home state California and generally allowing unlicensed brokers to sell insurance in multiple states. In some states Zenefits was charged with selling insurance without required licenses and later the SEC accused Zenefits of misleading investors. The second Zenefits CEO was David Sacks, the former-Chief Operating Officer, who lasted a year in the CEO slot.  States racked up $11 million in fines from Zenefits while the SEC got $450,000.  Apparently to keep investors happy, the company reworked former investment rounds, dramatically reducing valuations.  It was reported that, at the time, Fidelity, an investor, marked down its investment in Zenefits by 48%.
The current CEO (Zenefits' third) had this to say,
"We learned a bunch of lessons as a result of trying to balance between being a broker and a tech company. It's really very difficult to deal with all the compliance and regulatory issues around being a broker while also selling software and implementing software."
But the problem wasn't that Zenefits didn't understand the compliance and regulatory issues, they just didn't think the rules should apply to them!  Zenefits leaders flouted regulations and rules and appeared to do so deliberately.  The company has done a "restart" and seems to be on track to become a real business, but it has taken several years, several CEOs and that infamous valuation slash to get it done.
Run afoul of regulations and regulators and




your startup may end badly!
Don't make the same mistakes as these (and other companies) made. Get good legal help, and listen to your legal team. If you plan to operate in a specifically regulated industry, make sure you bring on regulatory experts!
We Have Finished Working our Way Through 10 Reasons Startups Die
Destructive corporate culture

Failure of product – market fit

Founder issues and conflict

Staffing and Team problems – poor hiring choices or inability to prune staff appropriately

Can't raise sufficient capital

Run out of cash after raising capital

Scaling too soon or improperly

Intractable technical problems

Poor strategic environment (customers, suppliers etc)

Regulatory problems (forseen or unforseen)
———————-