You want to make a difference in the world.  We want to help you make that difference.
As an AI software company, we often get asked why the VentureWrench team doesn't do something that would make us a lot more money.  People, correctly, recognize that helping other entrepreneurs succeed is a labor of love and mission, not a labor of making a fortune.
Here's the scoop.  We are successful serial entrepreneurs.  Years ago one of our friends said,
"Entrepreneurship is like pinball, if you win you get to play again!"
And in our case, winning at entrepreneurship allowed us to pick who we want to work with, entrepreneurs like you.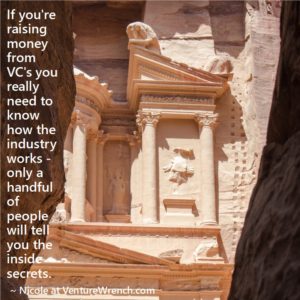 If you are part of our community, most likely you are a technologist who is talented, experienced and you have a vision to change the world in some way. You know that deep technology, the kind that changes the world, doesn't just happen on a few weekends with a few dollars or even a few hundred thousand dollars. And you know that to make the kind of investment that the technology needs, you need funding. Probably pretty serious funding. We know that because we've been there too, more than once.
If you've been around the block like we have, you also know that investors aren't funding deep technology like they used to. Venture Capitalists used to fund technologists and then help build a team around serious innovations that changed the world and the technology landscape. But that's not the case very often anymore.
Increasingly VC's fund the slick talker, the hand waver, the person who says "it will be worth billions", even though it doesn't do anything to help anyone. We're not the only people to recognize this, but it has been very disappointing to us and it clearly is getting worse.
Angel investors aren't much help either.  High-end angel investors might be interested in your vision, but unless they are already experts in your specific field, they will quickly they decide they don't know if you can "really" make it work, and of course they will decide not to invest until you have "proven you can do it!".
But the world has big problems that need to be solved, and you've got a vision, you want to make a change in the world, and you still need funding, what should you do? As fellow entrepreneurs and technologists we want to help you get that funding.
For entrepreneurs who have the big vision, particularly those that need funding to build serious tech, there are really only two paths. 
The first is learning how to effectively raise capital from investors, and the second is mastering winning funding from the U.S. SBIR/STTR program (Small Business Innovation Research and Small Business Technology Transfer).  We have set out to help you learn how to master either or both of these path so that you can realize your vision. Yes, there are other paths, but by and large they don't get deep tech far enough along, fast enough, to avoid being eclipsed.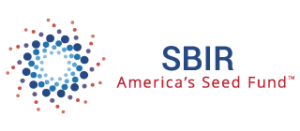 If you are a U.S.-based deep tech company, then the SBIR/STTR program can be an extremely valuable source of capital.  We've got blog posts, links to relevant podcasts, a set of 40 Free SBIR Success Tips to improve your SBIR proposal , as well as our dynamic online course "Develop a Winning SBIR Strategy – Insights From The Review Process" to help you learn the insider insights and processes to dramatically improve your chance of capturing that funding.  Now, can you learn to master the SBIR program on your own?  Of course you can.  That's not the question.  The question is how long will it take you to master the nuances you need to succeed, and how far does that set you back?  The fastest way to get the funding you need is to get help to improve your SBIR or STTR proposal.
If you've already had initial funding, either from angel investors, SBIR, or a technology spinout, for example, and you need more capital to fuel the growth of your company, we want to share with you the insights you need to "Design the Perfect Investor" and again, dramatically increase your chances of fundraising success with investors.
We want to help you get the funding you need to change the world! 
You can visit https://venturewrench.com/landsbir/ to get your free copy of the VentureWrench Guide – "40 Ways to Improve Your SBIR Proposal".
———————————————————————-
———————————————————————-